Air Conditioner Cleaning
---
Did you know that cooling and heating account for more than half of the energy use in a typical U.S. home?
And that your air conditioner makes up about 22% of your electric bill.
It's important to remember that you can control your energy costs.
And a new thermostat is an easy start….
Programmable thermostats can make a big difference in energy consumption. These thermostats deliver maximum comfort, efficiency, and energy savings. Programmable thermostats are used to achieve the temperatures you want throughout your home. For example, if you're going to be away, you can set the whole house at an energy-saving temperature to avoid cooling an empty house. We have a wide selection of programmable and Wi-Fi enabled thermostats at J&T.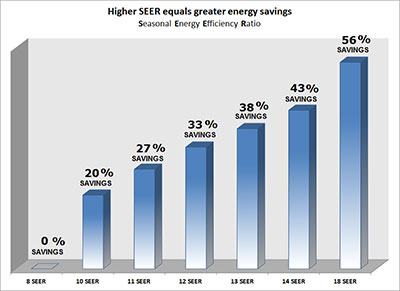 With over 35 years of experience in the Cooling industry, J&T can handle any air conditioner maintenance or repair you need. Our professional HVAC technicians are trained to work on all brands and models. Whether you have traditional cooling equipment or a high efficiency system we are here for you! Call and tell us what you need… we can help.
Your air conditioner's filters, coils, and fins require regular maintenance for the unit to function effectively and efficiently throughout its years of service. Neglecting necessary maintenance ensures a steady decline in air conditioning performance while energy use steadily increases.
If there's a specific room in your home that's hard to cool, a smart and energy-efficient option is a Ductless Mini-Split air conditioner that can make any room more comfortable. They are great for areas like sunrooms that get a little too warm in the summer or a room addition that isn't connected to your ductwork.
Zoning can drastically lower your cooling costs too. With zoning, you no longer have to pay to cool areas of your home that are rarely used. You won't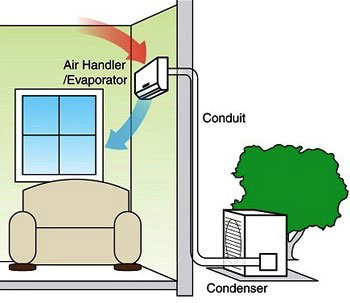 have to cool the whole house just to make one room comfortable. Zoning divides your home into separate comfort areas, which are cooled based on your needs. If you'd like to know more about zoning, please let us know and we can set up an appointment at your convenience.
If you're considering a new air conditioner or heat pump, pay close attention to the SEER (Seasonal Energy Efficiency Ratio). This is a measure of cooling efficiency for air conditioners. The higher the SEER, the higher the savings… an older air conditioning system can be using up to twice the energy of a new system. Whatever the size of your home or budget, J&T has a system that will be the right size and price for you<./p>
Equipment that is not properly maintained
Provides less comfort
Operates less efficiently
Costs you more to run
Has a shorter life span
Get peace of mind with our air conditioner cleaning and tune-up. We will
Clean the condenser coils and fan for efficient operation.
Check and tighten electrical connections.
Test controls for proper operation.
Lubricate moving parts to keep them running smoothly.
Inspect air filters.
Check Freon level.
Additional benefits from our air conditioner cleaning and tune-up
Improves the air quality inside your home
Increases your air conditioner's reliability
Provides proof that your furnace has been properly maintained, which is helpful for warranty or home owner insurance claims
Whether it's for maintenance, repair, upgrade or replacement, don't risk paying too much to keep your home comfortable. Compare the quality of our service and you will find that J&T Plumbing & Heating is second to none!